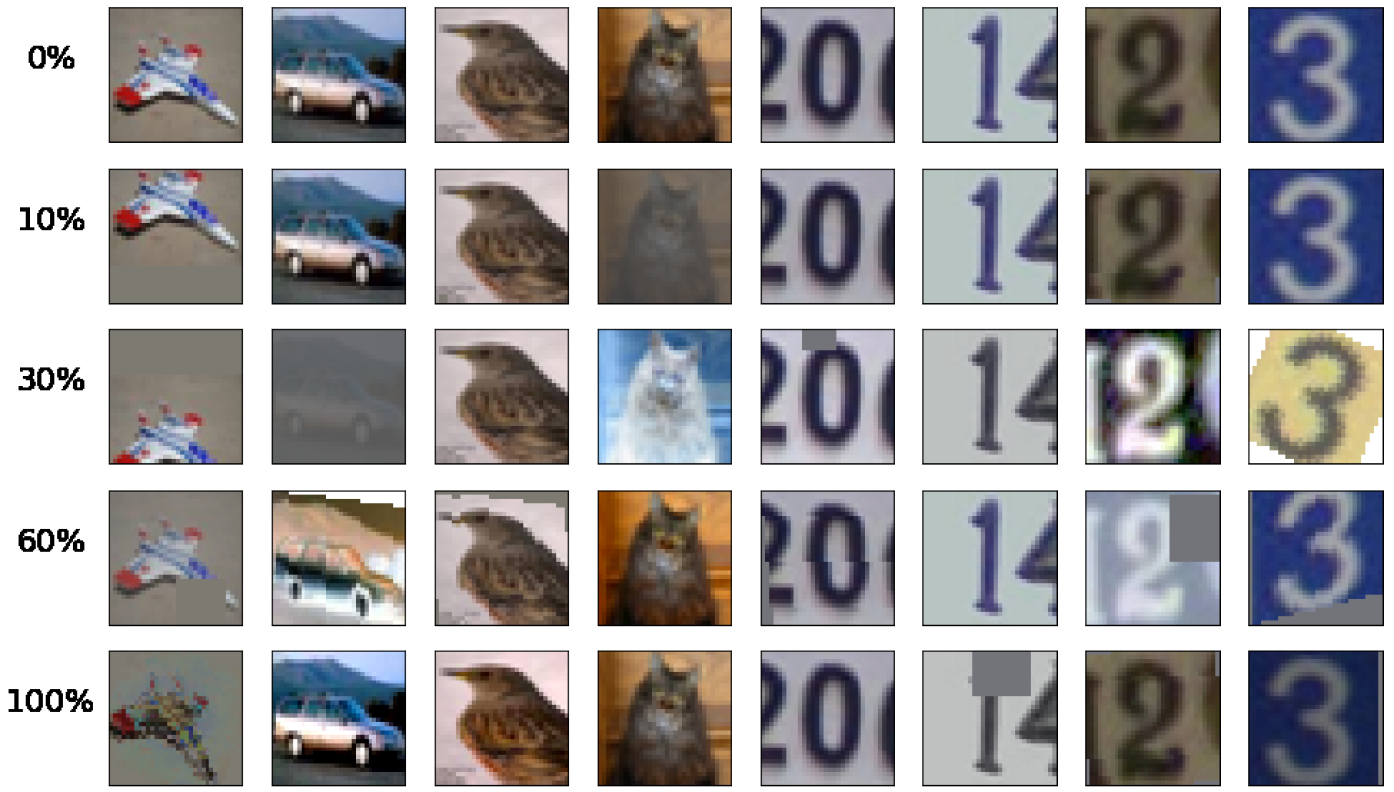 Effect of Population Based Augmentation applied to images, which differs at different percentages into training.
In this blog post we introduce Population Based Augmentation (PBA), an algorithm that quickly and efficiently learns a state-of-the-art approach to augmenting data for neural network training. PBA matches the previous best result on CIFAR and SVHN but uses one thousand times less compute, enabling researchers and practitioners to effectively learn new augmentation policies using a single workstation GPU. You can use PBA broadly to improve deep learning performance on image recognition tasks.
We discuss the PBA results from our recent paper and then show how to easily run PBA for yourself on a new data set in the Tune framework.
Continue