With very little explicit supervision and feedback, humans are able to learn a wide range of motor skills by simply interacting with and observing the world through their senses. While there has been significant progress towards building machines that can learn complex skills and learn based on raw sensory information such as image pixels, acquiring large and diverse repertoires of general skills remains an open challenge. Our goal is to build a generalist: a robot that can perform many different tasks, like arranging objects, picking up toys, and folding towels, and can do so with many different objects in the real world without re-learning for each object or task. While these basic motor skills are much simpler and less impressive than mastering Chess or even using a spatula, we think that being able to achieve such generality with a single model is a fundamental aspect of intelligence.
The key to acquiring generality is diversity. If you deploy a learning algorithm in a narrow, closed-world environment, the agent will recover skills that are successful only in a narrow range of settings. That's why an algorithm trained to play Breakout will struggle when anything about the images or the game changes. Indeed, the success of image classifiers relies on large, diverse datasets like ImageNet. However, having a robot autonomously learn from large and diverse datasets is quite challenging. While collecting diverse sensory data is relatively straightforward, it is simply not practical for a person to annotate all of the robot's experiences. It is more scalable to collect completely unlabeled experiences. Then, given only sensory data, akin to what humans have, what can you learn? With raw sensory data there is no notion of progress, reward, or success. Unlike games like Breakout, the real world doesn't give us a score or extra lives.
We have developed an algorithm that can learn a general-purpose predictive model using unlabeled sensory experiences, and then use this single model to perform a wide range of tasks.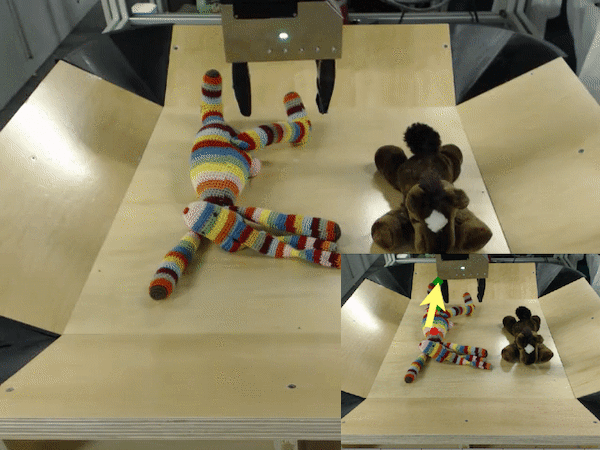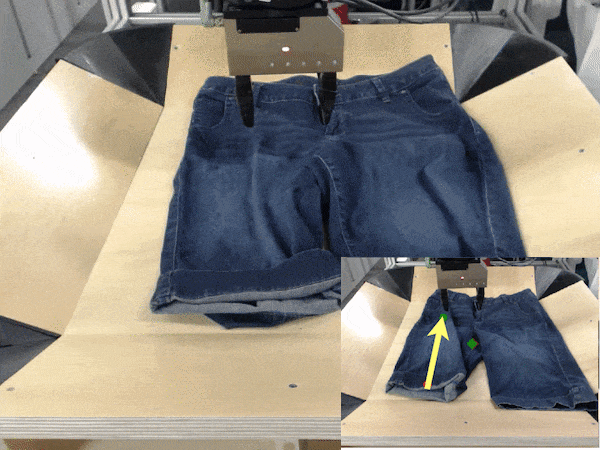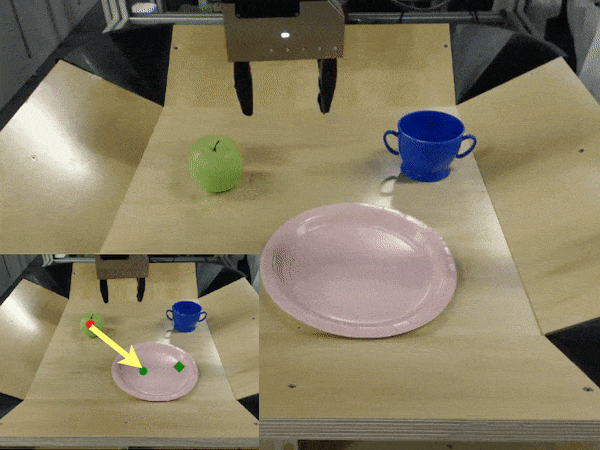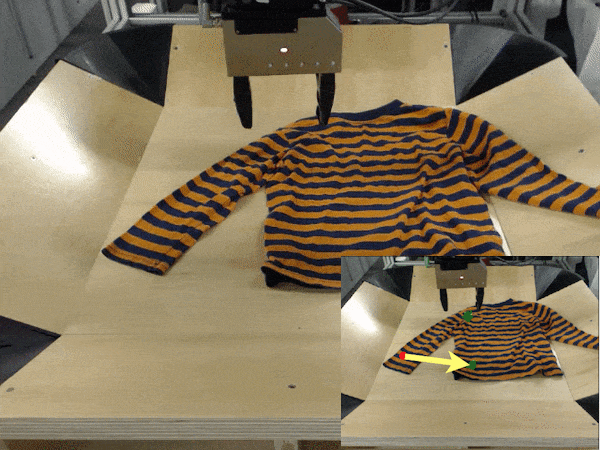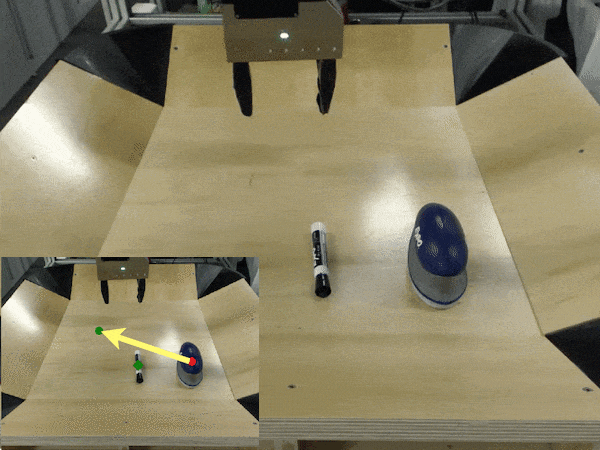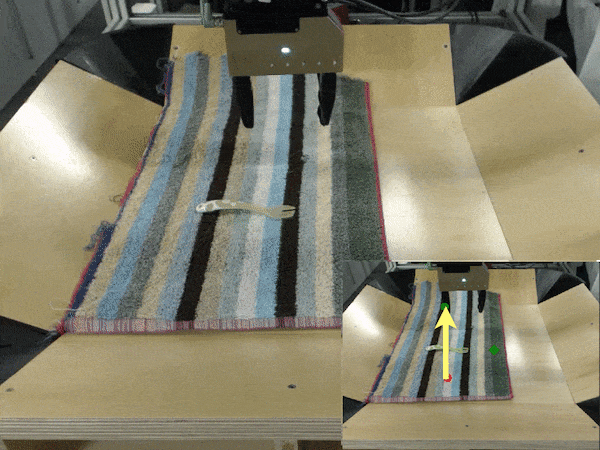 With a single model, our approach can perform a wide range of tasks, including lifting objects, folding shorts, placing an apple onto a plate, rearranging objects, and covering a fork with a towel.
In this post, we will describe how this works. We will discuss how we can learn based on only raw sensory interaction data (i.e. image pixels, without requiring object detectors or hand-engineered perception components). We will show how we can use what was learned to accomplish many different user-specified tasks. And, we will demonstrate how this approach can control a real robot from raw pixels, performing tasks and interacting with objects that the robot has never seen before.
Continue