We want to build agents that can accomplish arbitrary goals in unstructured complex environments, such as a personal robot that can perform household chores. A promising approach is to use deep reinforcement learning, which is a powerful framework for teaching agents to maximize a reward function. However, the typical reinforcement learning paradigm involves training an agent to solve an individual task with a manually designed reward. For example, you might train a robot to set a dinner table by designing a reward function based on the distance between each plate or utensil and its goal location. This setup requires a person to design the reward function for each task, as well as extra systems like object detectors, which can be expensive and brittle. Moreover, if we want machines that can perform a large repertoire of chores, we would have to repeat this RL training procedure on each new task.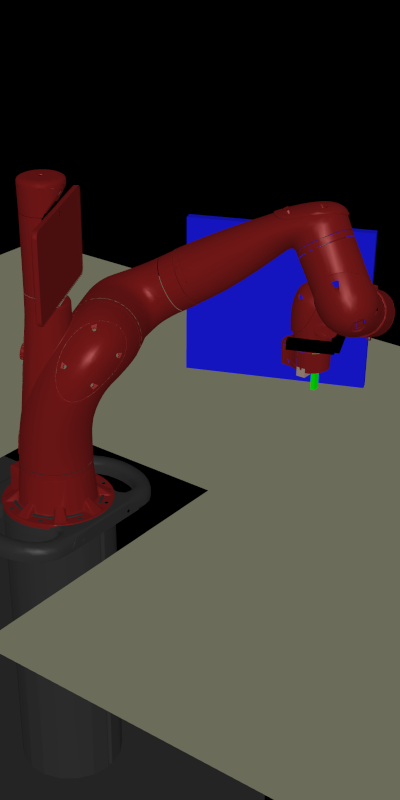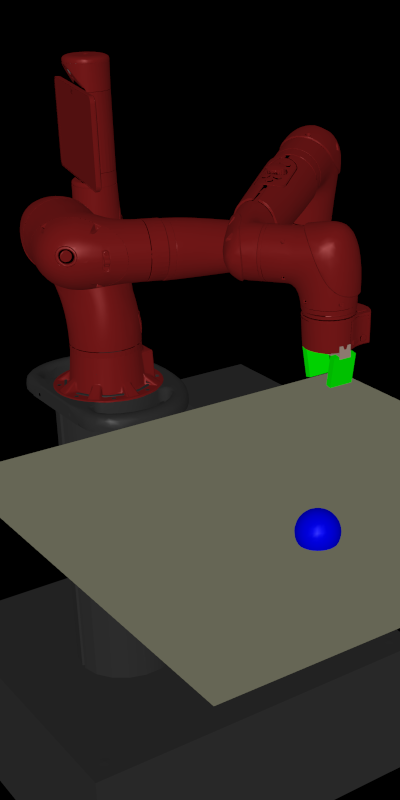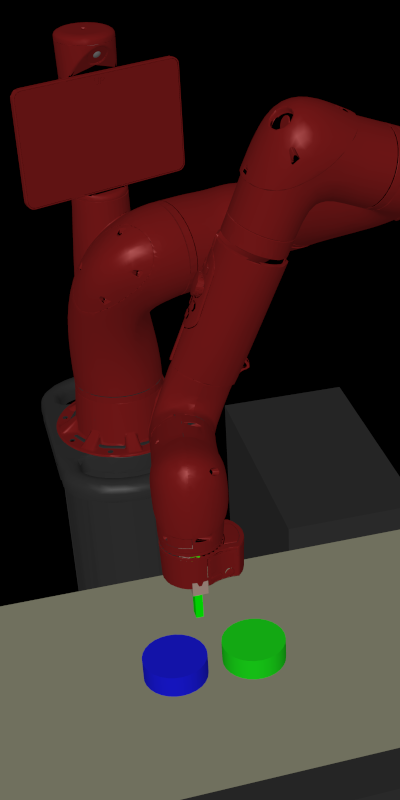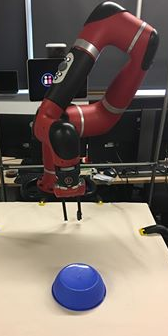 While designing reward functions and setting up sensors (door angle measurement, object detectors, etc.) may be easy in simulation, it quickly becomes impractical in the real world (right image).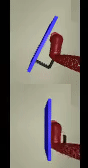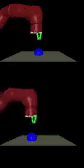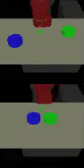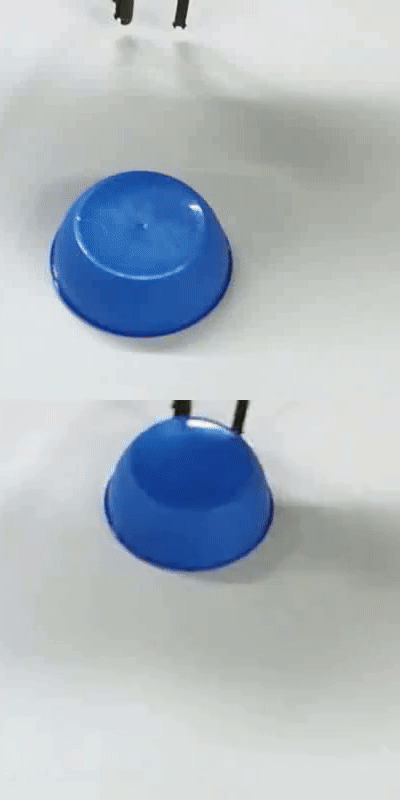 We train agents to solve various tasks from vision without extra instrumentation. The top row shows goal images and the bottom row shows our policies reaching those goals.
In this post, we discuss reinforcement learning algorithms that can be used to learn multiple different tasks simultaneously, without additional human supervision. For an agent to acquire skills without human intervention, it must be able to set goals for itself, interact with the environment, and evaluate whether it has achieved its goals to improve its behavior, all from raw observations such as images without manually engineering extra components like object detectors. We introduce a system that sets abstract goals and autonomously learns to achieve those goals. We then show that we can use these autonomously learned skills to perform a variety of user-specified goals, such as pushing objects, grasping objects, and opening doors, without any additional learning. Lastly, we demonstrate that our method is efficient enough to work in the real world on a Sawyer robot. The robot learns to set and achieve goals involving pushing an object to a specific location, with only images as the input to the system.
Continue