Since we posted our paper on "Learning to Optimize" last year, the area of optimizer learning has received growing attention. In this article, we provide an introduction to this line of work and share our perspective on the opportunities and challenges in this area.
Machine learning has enjoyed tremendous success and is being applied to a wide variety of areas, both in AI and beyond. This success can be attributed to the data-driven philosophy that underpins machine learning, which favours automatic discovery of patterns from data over manual design of systems using expert knowledge.
Yet, there is a paradox in the current paradigm: the algorithms that power machine learning are still designed manually. This raises a natural question: can we learn these algorithms instead? This could open up exciting possibilities: we could find new algorithms that perform better than manually designed algorithms, which could in turn improve learning capability.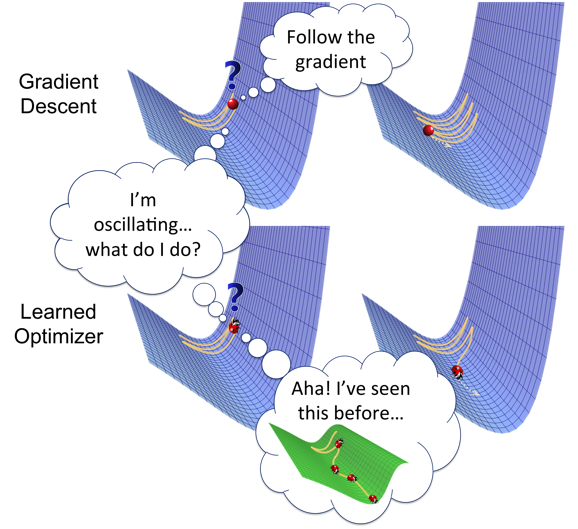 Continue